Spare Parts
Back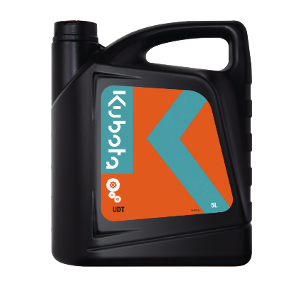 UDT
KUBOTA UDT has been specially developed for ZF transmissions installed in Kubota M7 agricultural tractors.
This product is officially approved for KUBOTA transmissions that require a UDT compliant product.
KUBOTA UDT has performances at low temperatures (friction disc bonding protection) and at high temperatures (vibration protection or excessive slip protection).
KUBOTA UDT has excellent anti-wear and extreme pressure properties for optimum protection of gears and hydraulic components.
Download the documentation
Download the safety data sheet