Back
Rubber crawlers
To replace the tracks of your Kubota construction machine, we offer you the choice between our three ranges of rubber tracks: GENUINE LINE, CLASSIC LINE and CAMSO LINE.
How to choose a rubber crawler adapted to your equipments ?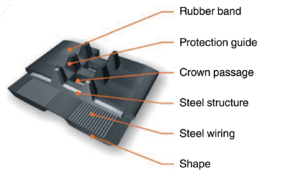 Two requirements are essential for your track choice : its size and the type of rollers
equipping your machine.
The track's size corresponds to a numbering system with its width, the length of the step
and the quantity of links.

The type of rollers
For excavators equiped with exterior tread
surface roller.
Choose the Rail Type (RT) version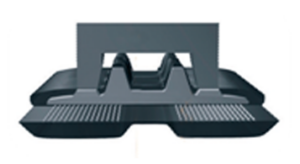 For excavators equiped with interior tread
surface roller.
Choose the Non Rail Type (NRT) version