Carrier dumpers KC70HD-4 P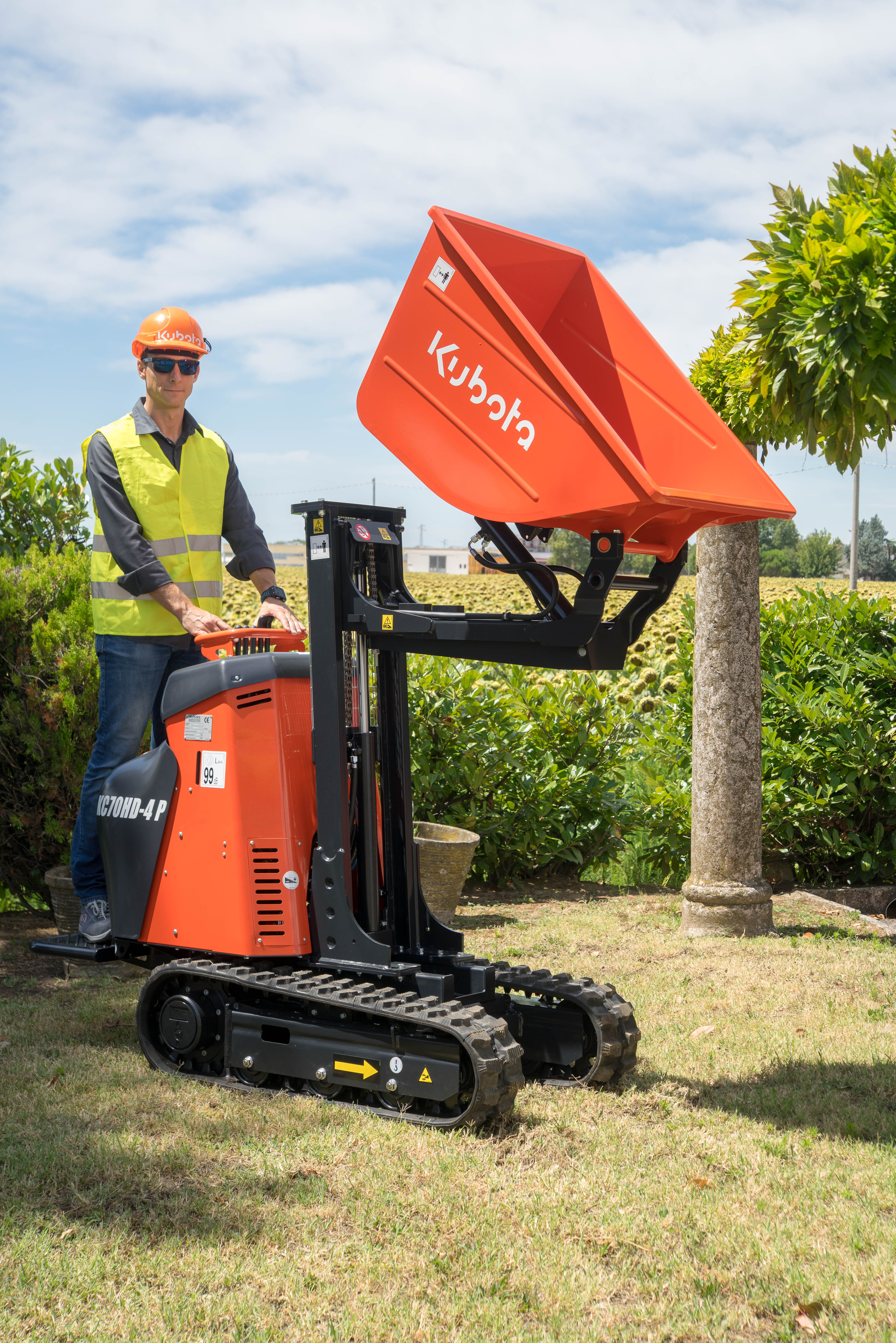 This new Kubota KC70HD-4 P model offers you vertical lifting. Available only with petrol engine.
Thanks to its high discharge function, the KC70HD-4 P can empty its load up to 1.43 m (pin height). In addition, the discharge distance of 447 mm makes it easy to empty the load away from the vehicle.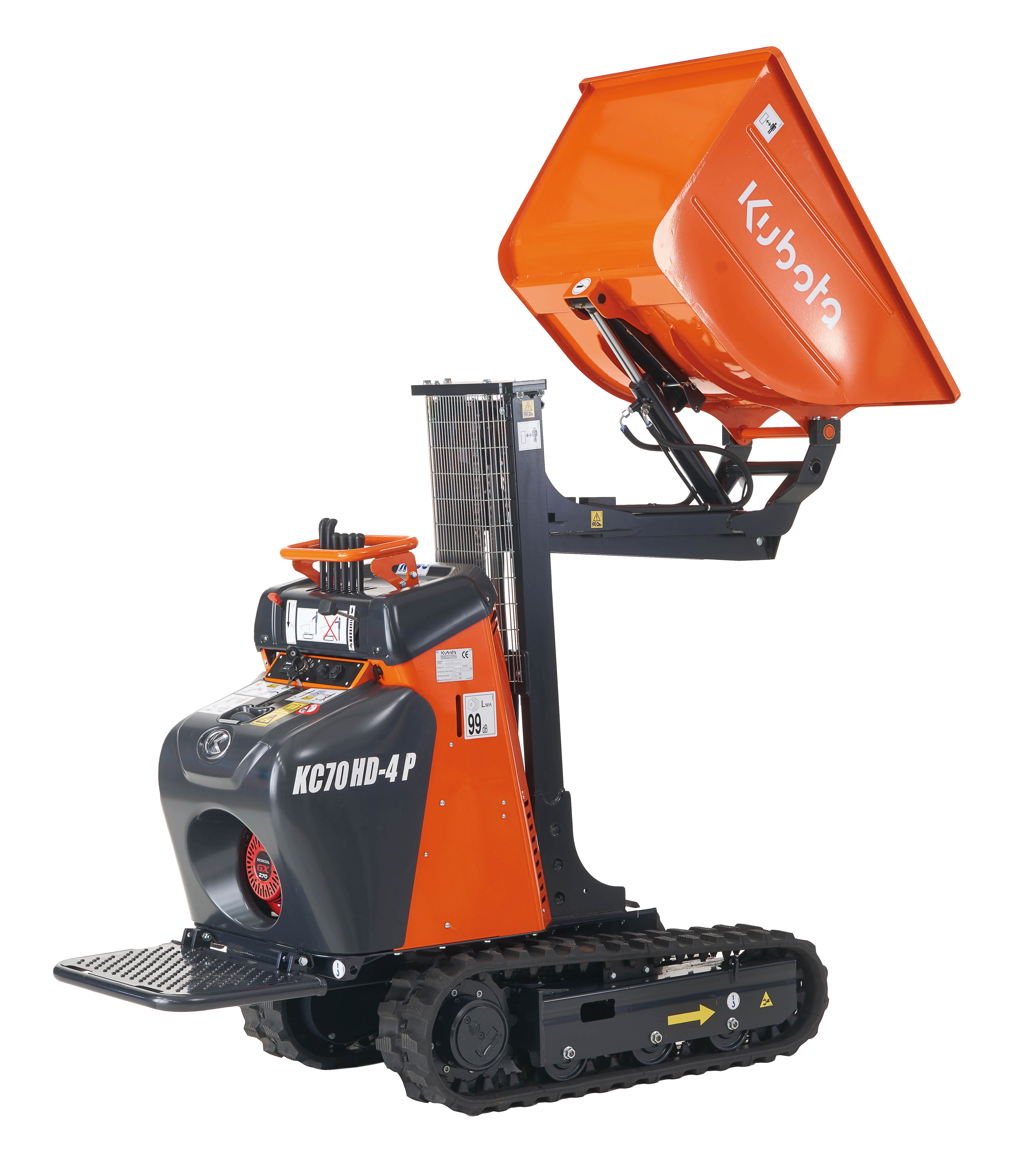 KC70HV-4 P key features
Max. loading capacity (kg)
550
Skip capacity, heaped volume (m3)
0.29