Kubota Corporation (Head Office: Naniwa-ku, Osaka, Japan; President and Representative Director: Yuichi Kitao; hereinafter, "Kubota") today announced that its 55.4kW (equivalent to 74.3 horsepower) diesel engine has been certified as meeting China Phase IV emission standards for non-road CI*1 diesel engines. These regulations will go into effect on December 1, 2022 with the aim of further reducing environmental load in light of heightened global awareness of the need for environmental conservation.
This newly certified diesel engine is used in applications such as agricultural, construction, and industrial machinery. Kubota plans to successively obtain certification for other engine series.
*1.CI is the abbreviation for compression ignition.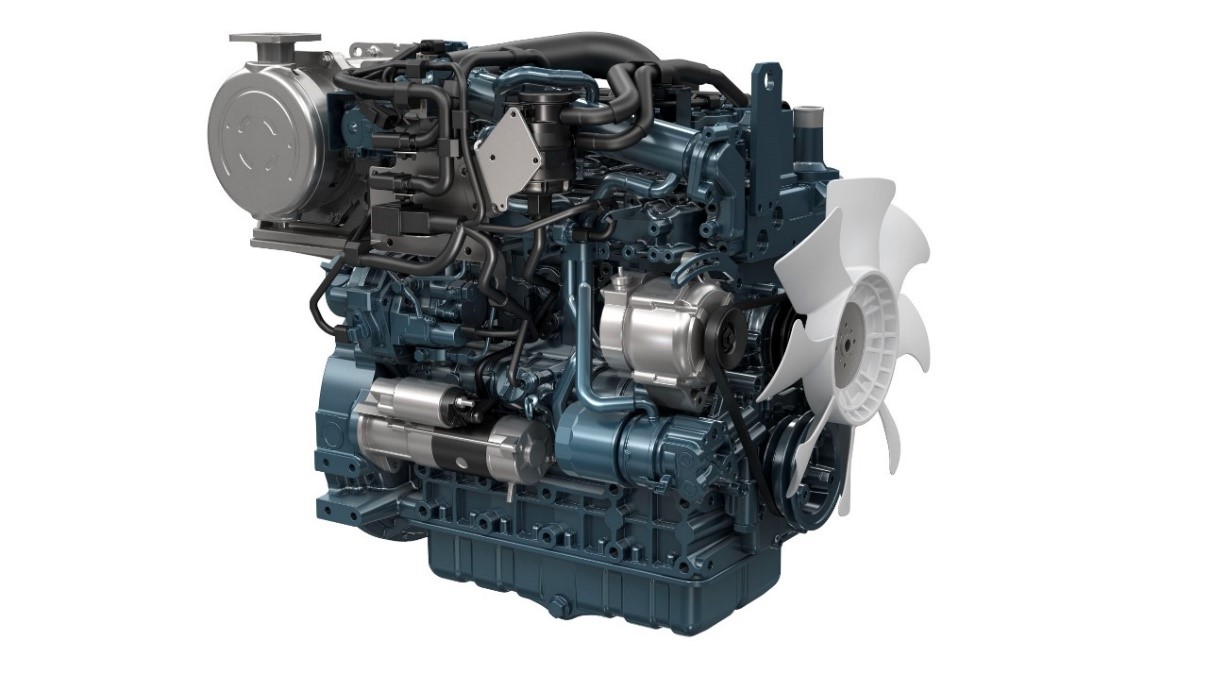 1. Overview of certification
| | |
| --- | --- |
| Date of certification | April 17, 2021 |
| Certifying body | Ministry of Ecology and Environment of the People's Republic of China |
| Certified model | Water-cooled diesel engine, V3307-CR-T, for industrial use |
2. China Phase IV emission standards for non-road CI diesel engines
The new standards (GB20891-2014 and HJ1014-2020) will take effect in China from December 1, 2022 for engines mounted on non-road mobile machinery.
Compared with the China Phase III emission standards currently in effect, the new standards specify additional criteria for the number of particulates, and regulations on PM levels are much tighter overall, making them equivalent to the emission standards currently in effect in Europe and the U.S.
The new standards call for stronger environmental conservation efforts, including the addition of an in-use testing*2 requirement for engines as well as the tightened emission limits. Engine-mounted machinery must also be able to satisfy remote monitoring requirements, enabling provision of position information.
*2.In-use testing measures emissions from machinery in actual use, rather than those generated by implementing a specified test pattern in a test laboratory.