Back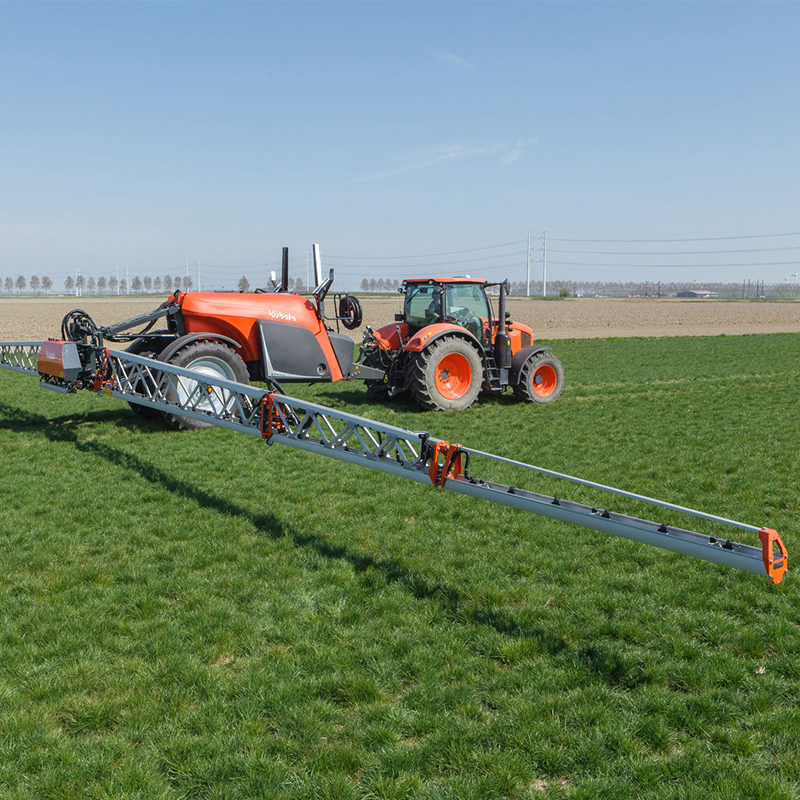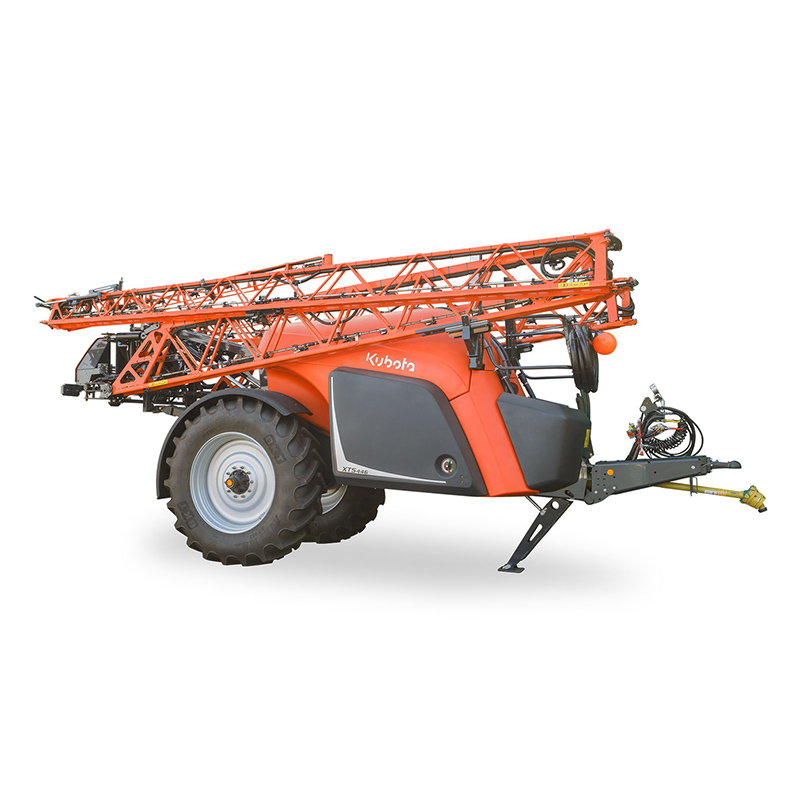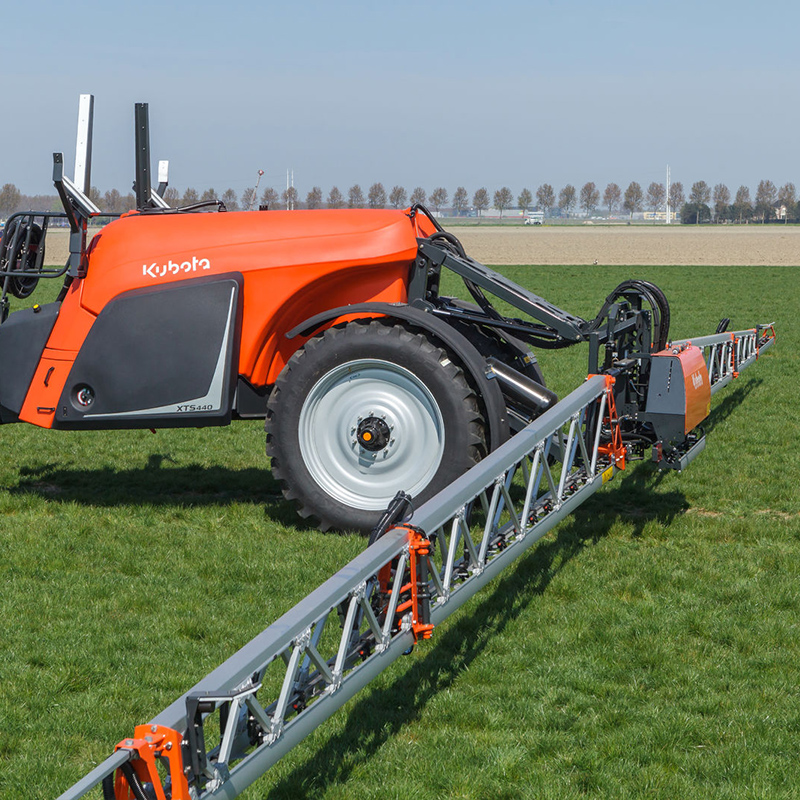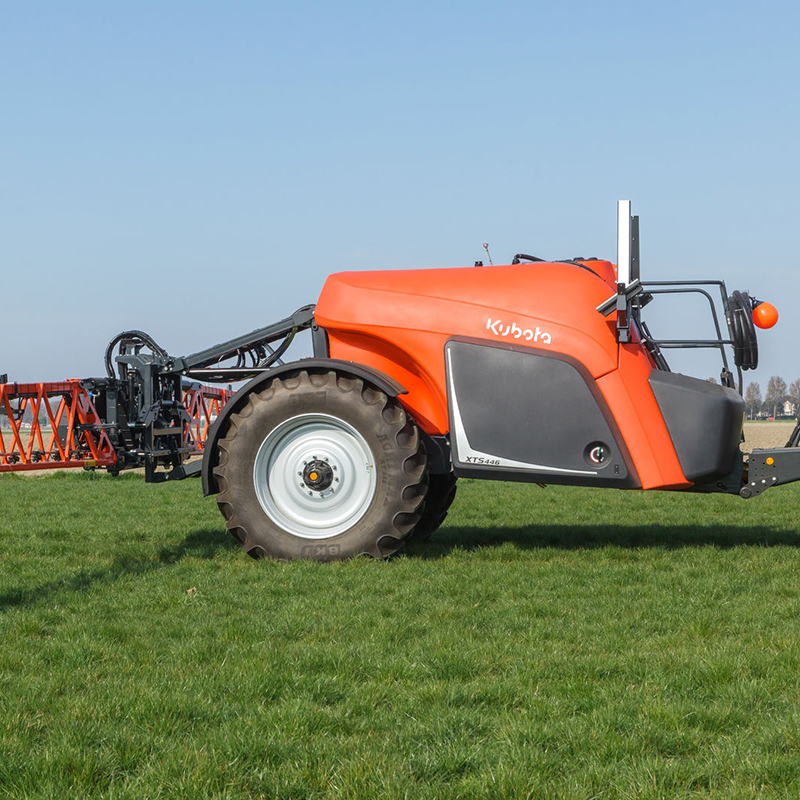 XTS4 – Precise, easy and cost effective spraying
Kubota has extended its trailed sprayer range with the introduction of the XTS4. With the introduction of the XTS4, Kubota is entering the market segment around 4000 litres tank volume. The Kubota XTS4 trailed sprayer is designed for precise, easy and cost effective spraying.
The XTS4 is available with 3400, 4000 and 4600 litres tank capacity in combination with two different boom types: the HSA aluminum (24 – 33m) and the HSS steel (32 – 40m) boom. The XTS4 series is ISOBUS 11783 compatible as standard, which means easy plug and play with the k-Monitor or K-Monitor PRO or any other AEF certified terminal.
The advantages:
Optimise spraying and comfort: to protect their crops against diseases
A perfect boom guidance at higher speed and with total respect of the optimal nozzle distance to the crop.
Easy access to the valve panel, chemical inductor, storage locker, clean water tank and filter pump
A maximum steering angle of 32 degrees.
Two boom options between the heavy duty steel HSS spray boom or the high tech HSA aluminum spray boom.
100% ISOBUS compatible as a standard
Kubota SpotSpray application in combination with the iXspray software. Based on a predefined prescription map the sprayer shuts on and off. Only designated spots are sprayed.
View brochure
Download technical document
Technical specifications
| | | | |
| --- | --- | --- | --- |
| XTS4 | XTS434 | XTS440 | XTS446 |
| Nominal tank capacity (l) | 3400 | 4000 | 4600 |
| Maximum tank capacity (l) | 3840 | 4500 | 4835 |
| Clean water tank capacity (l) | 500 | 500 | 500 |
| Clean water tank extension (l) | 120 | 120 | 120 |
| Hand wash tank (l) | 32 | 32 | 32 |
| Chemical inductor (l) | 37 | 37 | 37 |
| Spray booms (m) | HSS 18 – 40, 24/30, 24/36    and HSA 21 – 33 | HSS 18 – 40, 24/30, 24/36 and HSA 21 – 33 | HSS 18 – 40, 24/30, 24/36 and HSA 21 – 33 |