Sprayers XMS18-XMS110-XMS112
Sprayers
Back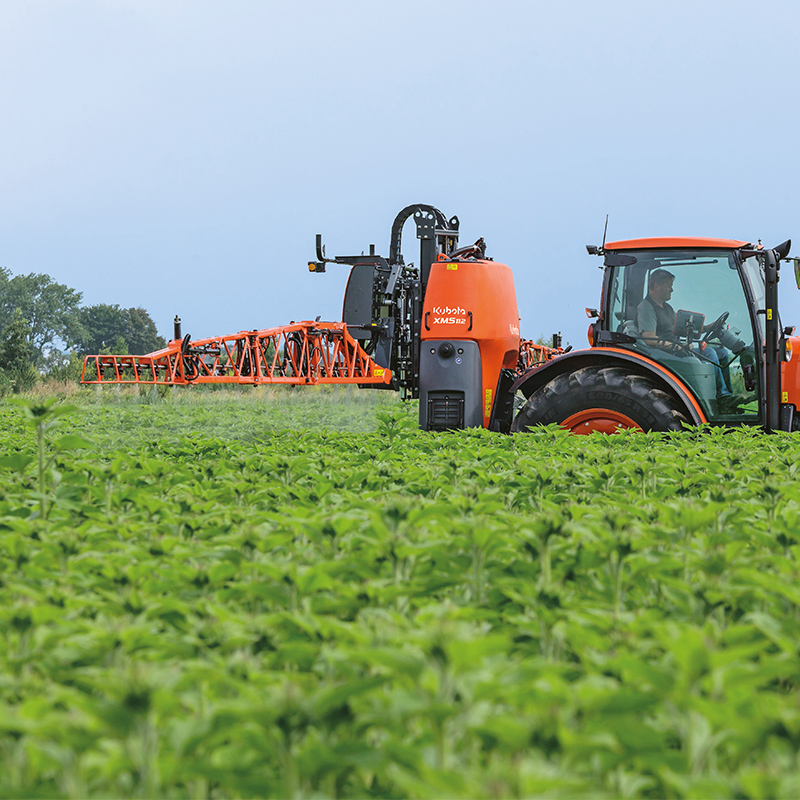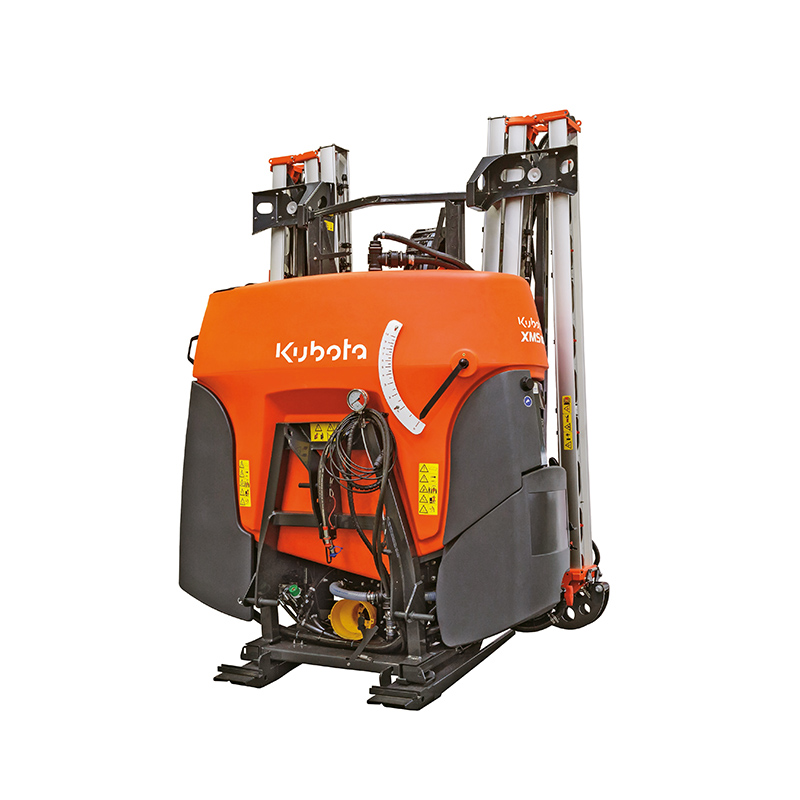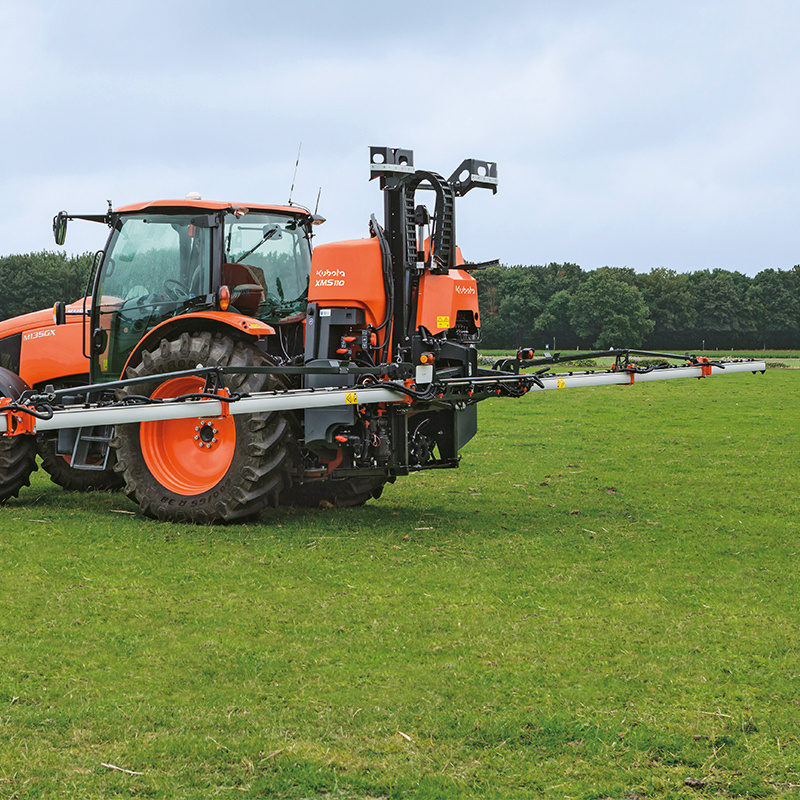 Spraying has never been so Easy!
The XMS1 will be added to the Kubota mounted field sprayer range. The XMS1 is available with 800, 1000 and 1200 litre tank capacity in combination with two different boom types: the HOSA aluminium spray boom (15m) and the HC boom (18-20-21m). Pumps are available with capacities of 100, 150 and 200 l/min. The XMS1 is an easy to operate sprayer with the control panel, chemical inductor, hand wash tank and clean cloth locker all on the same of the sprayer. Operation can be made easy with the the FlowMate Control spray computer.
The advantages:
HC steel booms or HOSA aluminium spray boom
Close gravity point to the tractor
Fully integrated concept, including control panel
iXclean: every litre counts!
Download technical document
Technical specifications
| | | | |
| --- | --- | --- | --- |
| XMS1 | XMS18 | XMS110 | XMS112 |
| Nom. tank capacity (l) | 800 | 1000 | 1200 |
| Max. tank capacity (l) | 965 | 1185 | 1395 |
| Chemical inductor (l) | 30 | 30 | 30 |
| Clean water tank (l) | 130 | 130 | 130 |
| Hand wash tank (l) | 18 | 18 | 18 |
| Pumps (l/min) | 100/150/200 | 100/150/200 | 100/150/200 |
| Regulation systems | FMC | FMC | FMC |
| iXclean | iXclean | iXclean | iXclean |