Back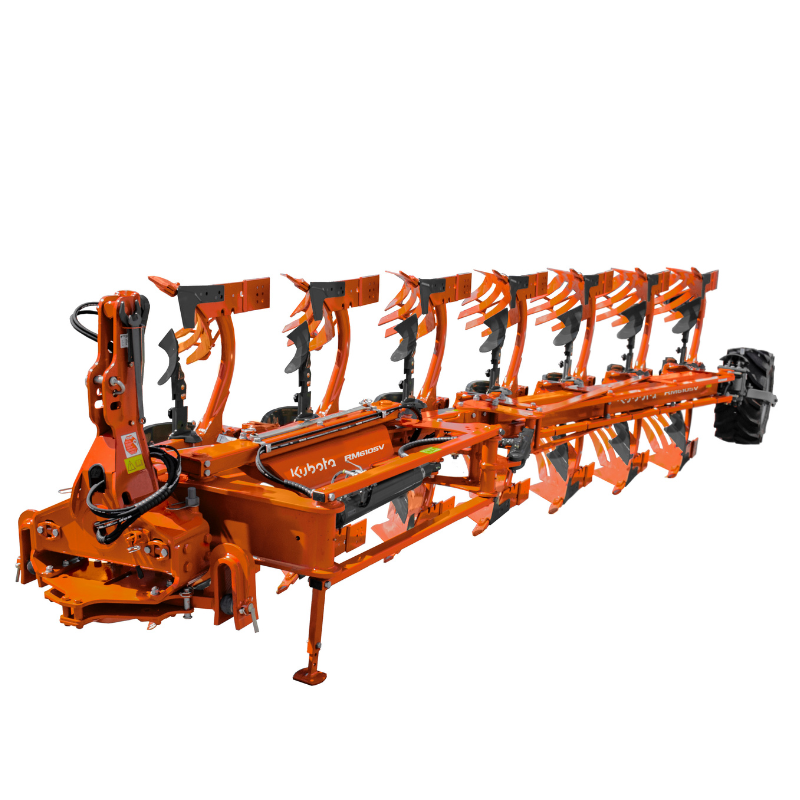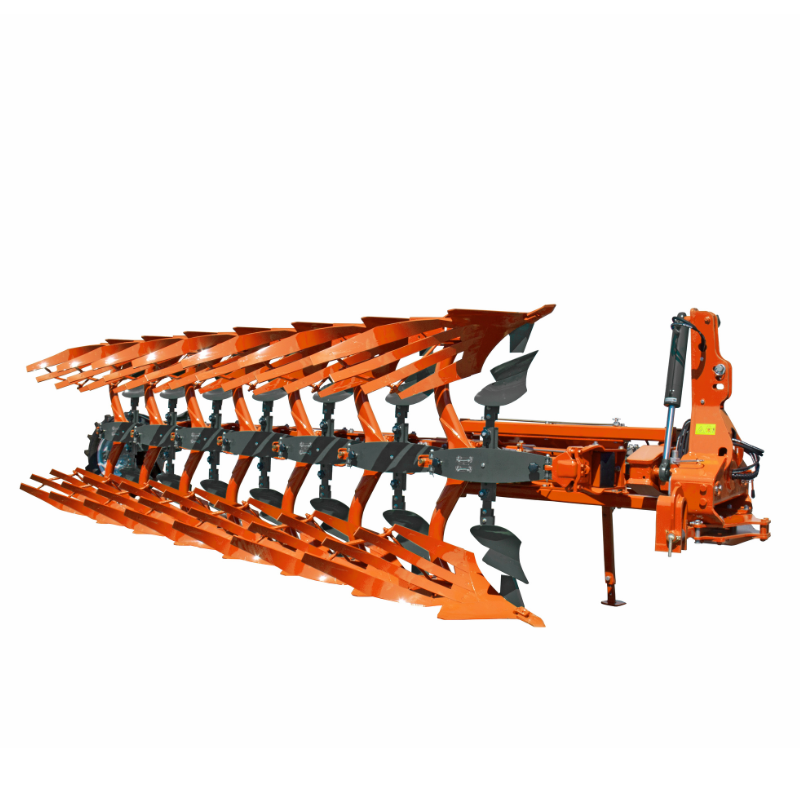 High output for in-furrow/on-land operations and low maintenance cost
Designed for In-Furrow and On-Land operations. Easy swap from one another: the driver has fingertip control.
The Kubota RM6105V is a new generation Variomat® plough. It offers comfort with low lift requirements. The headstock No 300 provides the necessary strength for a smooth reversing. An efficient parallel linkage system hydraulically moves the plough into a balanced position. A unique memory system maintains the desired furrow width settings after the reversing cycle.
Robust frame 120 x 200 mm.
In its on-land configuration the plough's impressive offset (up to 3,85 m) allows the tractor to be positioned exactly to the drivers' requirements.
Advantages:
Trailer Transport Solution (TTS) for a safer transport. Optional
Aero-profile legs to prevent blockages in large amounts of residues
Central adjustment of skimmers to save time
Optional automatic front furrow adjustment. Mechanical front furrow adjustment is standard
Ideal for tractors having dual wheels or rubber track
Packer arm for the soil re-consolidation
Accessories
View brochure
Download technical document
Technical specifications
Model
Interbody clearance cm
Head  stock
Type of beam
 Working width cm
Under beam clearance cm

 

No of furrows
RM6105V
85
300
Non-stop
30-50
80
5-7 (6+1)
RM6105V
100
300
Non-stop
35-55
80
5-6