Forage NEW! RA2070 VARIO – RA2070 EVO
Forage
Back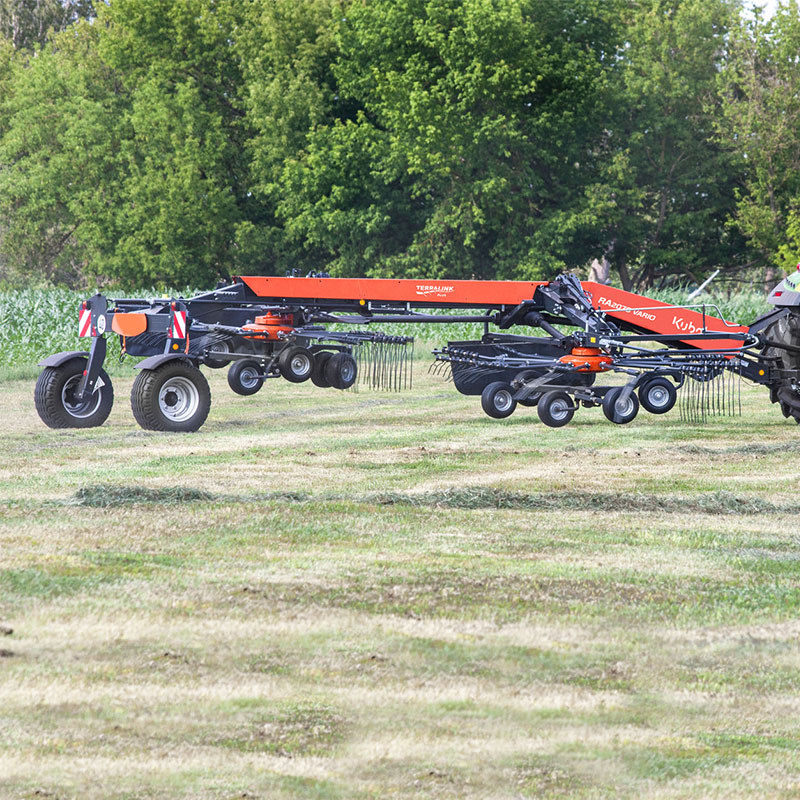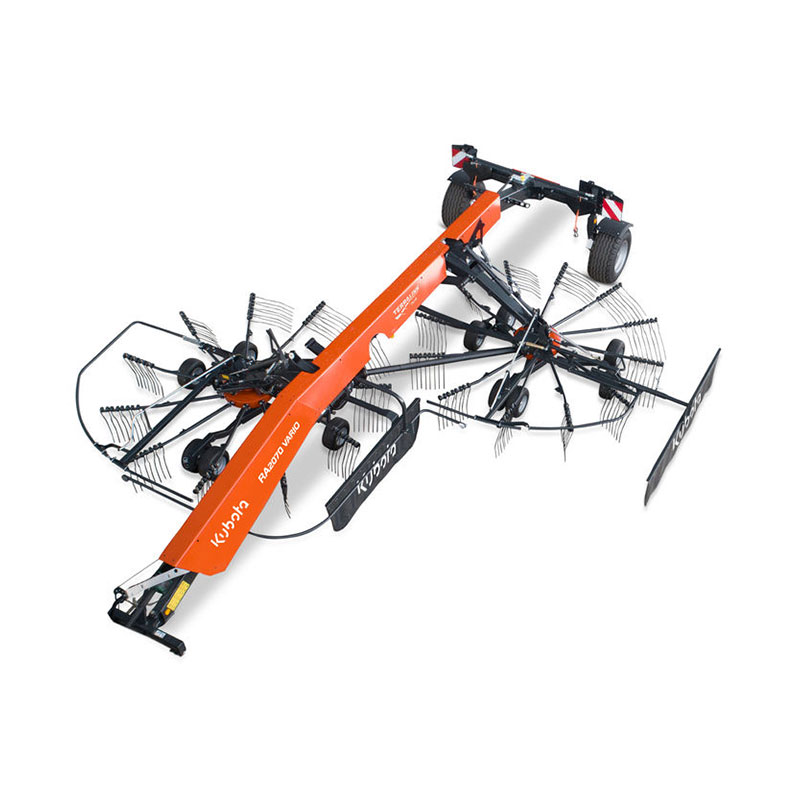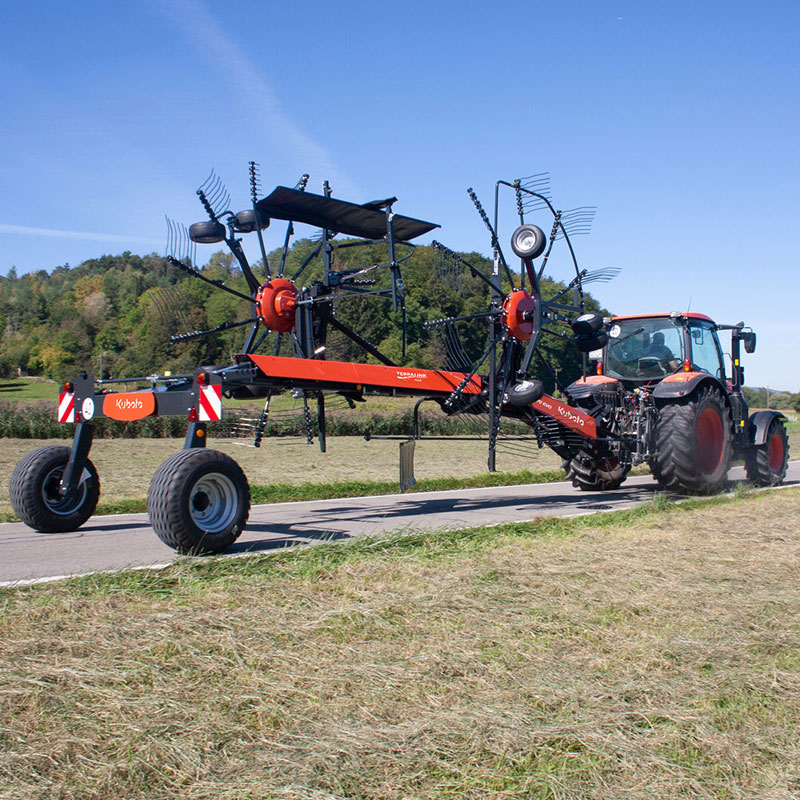 CompactLine side delivery rake with 6.65 – 7,85 m working width
Flexibility, Comfort and Quality
The new Kubota RA2070 Evo + Vario, a carried side delivery rake, delivers flexibility in raking, more comfort in operating and higher quality of forage due to the new TerraLink Plus cardanic rotor attachment.
Due to the side delivery this new model is offering a high flexibility. With the special rotor set up of having a smaller rotor in the back, larger areas can be raked into one row. The different diameter prevents rolling and wrapping as much as possible. This secures that following machines can always run on maximum capacity.
With the Vario the flexibility increase as two swaths can be placed, either for small balers in high crop volume or for night swaths to increase hay quality.
With the updated feature "Terralink PLUS", the cardanic rotor attachment benefits with a further advanced ground adaptation supported by the "Touch-Down-Effect".
The Advantages:
RA2070 Evo working width of 6.65m
RA2070 Vario with working widths of 6.65 or 7.85m
Vario execution with the option of placing two smaller swaths (7.85m working width).
CompactLine maintenance-friendly gearbox.
TerraLink Quattro PLUS for perfect ground followings
Active wheel steering with 80° turning angle for easy manoeuvrability.
Generous overlapping of the two rotors leaving no crop behind.
Download technical document