Soil CU3001 / CU3001P
Soil
Back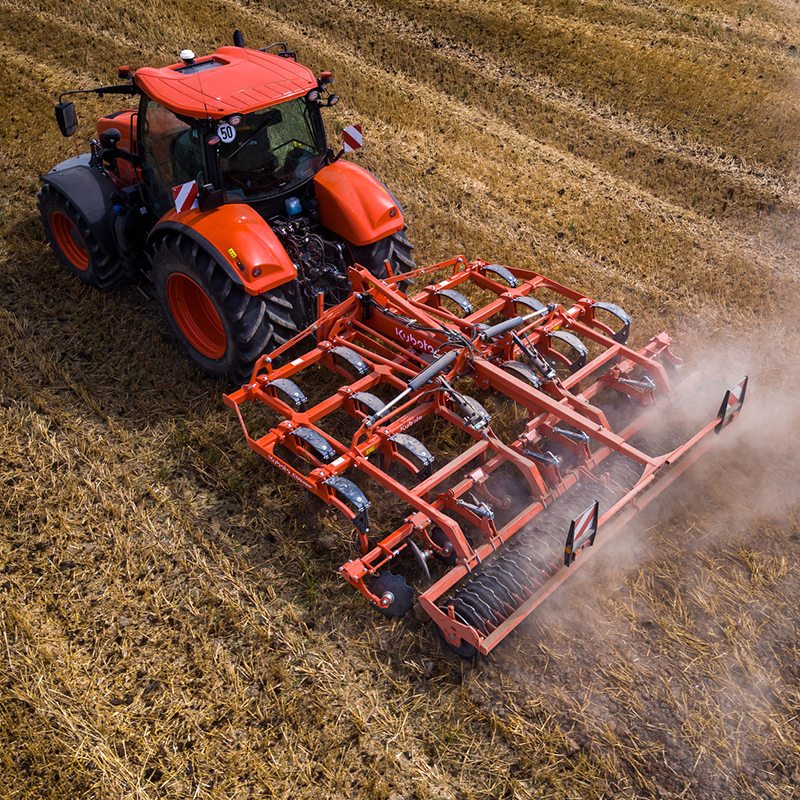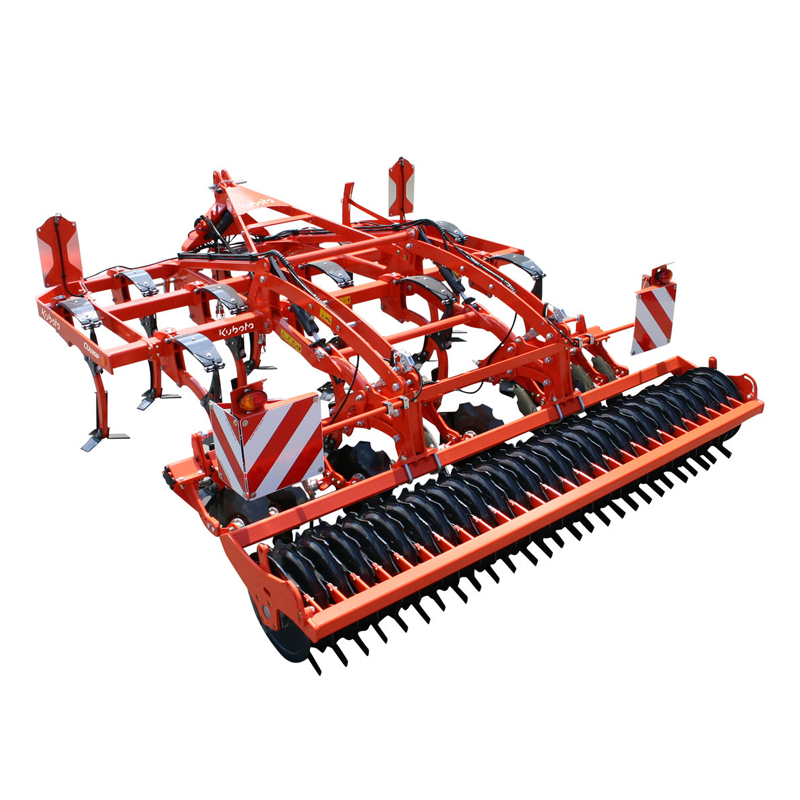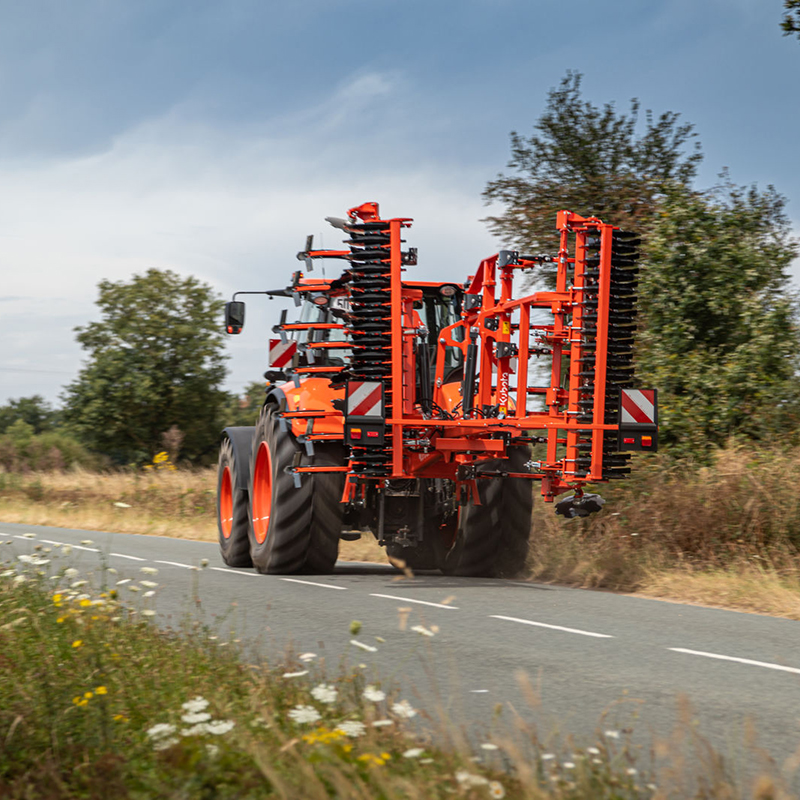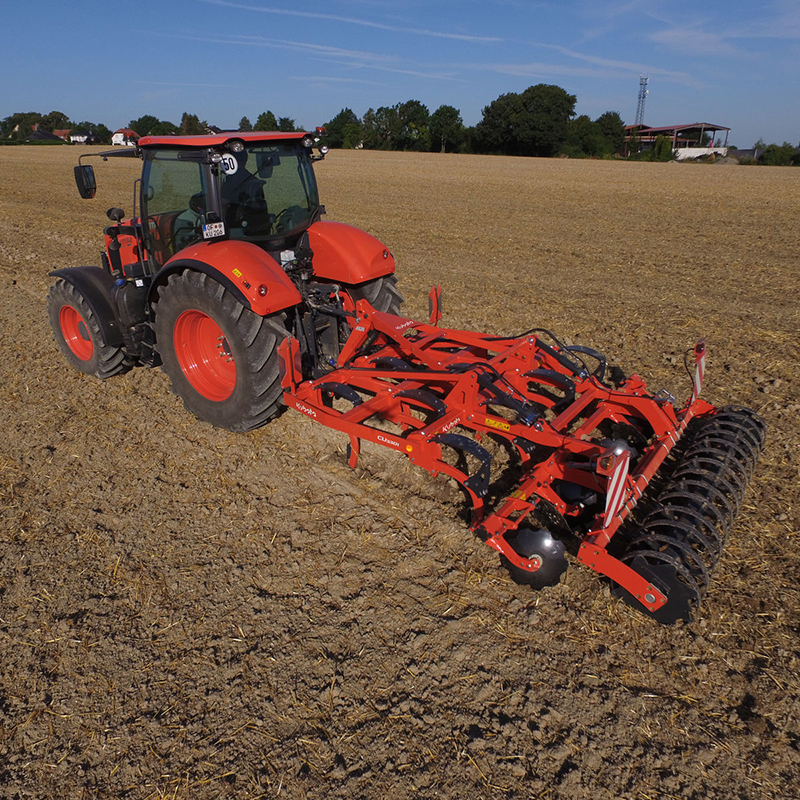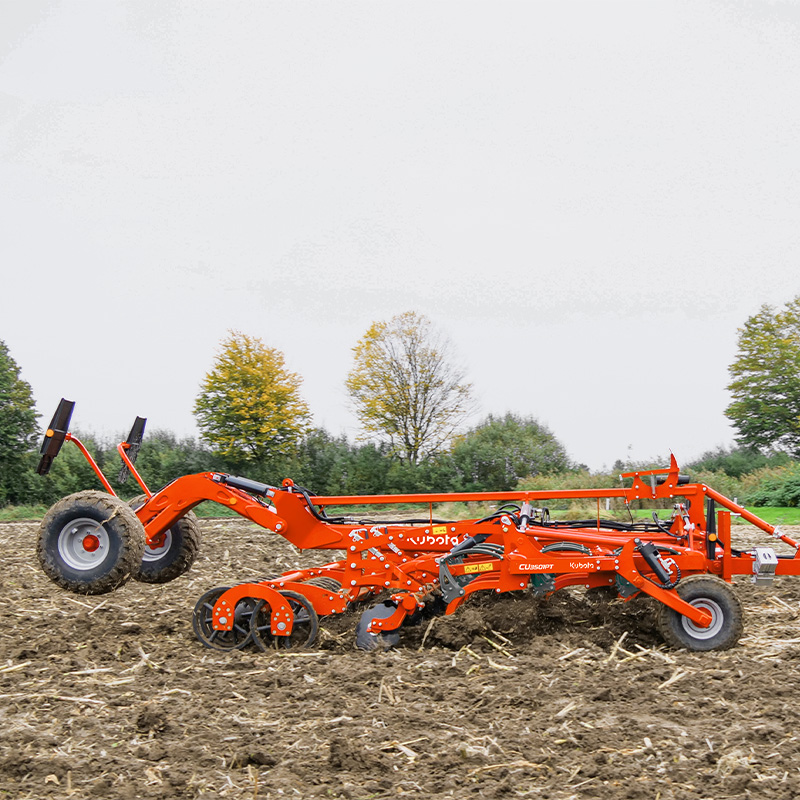 Powerful and efficient performance – that is what the CU3001/CU3001P offers. The machine can operate at high forward speeds whilst maintaining a consistent working depth.
For today's modern farms, the demands for cultivation have changed. Tight time slots have to be balanced with higher machine performance. Restricted crop rotations call for an adaption in technology that accomplishes all requirements of modern crop cultivation. Kubota proposes different configurations depending on the conditions of use:
The CU3001/CU3001P with a well-organised tine arrangement over 3 rows of tines has been designed to ensure mixing and intensive cultivation even with long residues.
The tine spacing is 275 and 285mm on rigid and 270mm/275 on the folding and trailed version.
On CU3001P a maximum working depth of 35cm is possible (30cm on CU3001). Depth adjustment of the CU3001P is done on the go by hydraulics, and by spacers with the CU3001.
The 320mm bolted wings, also available as Knock-on, completely cut the entire working width even when the machine is adjusted for shallow work. The high inter-row clearance of 750mm and the high underbeam clearance of 870mm ensure blockage-free operation under any conditions (maize, sunflower, wheat, oil seed rape stubbles or big intermediate crops).
Advantages:
Full cutting system (FCS)
Perfect mixing and levelling
Low pulling force needed
Wide range of rollers
Reduced maintenance
Stone protection
View brochure
Download technical document
Technical specifications
| | | | |
| --- | --- | --- | --- |
| Model | CU3001/CU3001P | CU3001F/CU3001PF | CU3001T/CU3001PT |
| Frame | Rigid | Fold | Trailed |
| Working width (m) | 3.0 – 3.5 – 4.00 | 4.0 – 5.0 | 4.0 – 5.0 |
| Underbeam clearance (mm) | 870 | 870 | 870 |
| No. of rows | 3 | 3 | 3 |
| Row spacing (mm) | 750 | 750 | 750 |
| No of tines | 10 – 12 – 14 | 14 – 18 | 14 – 18 |
| Release force (kg) with NS tine – Triflex 700 | 700 | 700 | 700 |
| Release force (kg) with Shear-bolt tine | 2,400 | 2,400 | 2,400 |
| Tine spacing (mm) | 285 – 285 – 275 | 270/275 | 270/275 |
| Min. to max. (HP) | 90 – 270 – 320 | 130 – 350 | 130 – 350 |
| Weight (kg) | 2020* – 2,500** – 2790 | 3,360*-4,140** | 4,618* – 5,373** |
| Levelling equipment | Levelling tines, levelling discs, triple finger harrow | Levelling tines, levelling discs, triple finger harrow | Levelling tines, levelling discs, triple finger harrow |
Weights given as an indication: *with Actiring / ** with Actipack