Balers and Wrappers BF3500
Balers and Wrappers
Back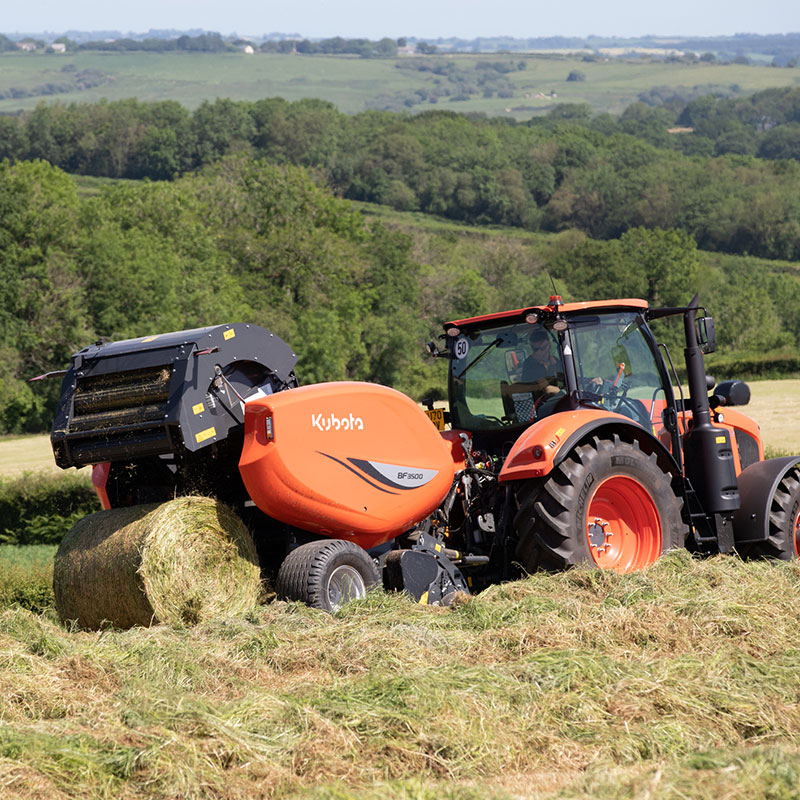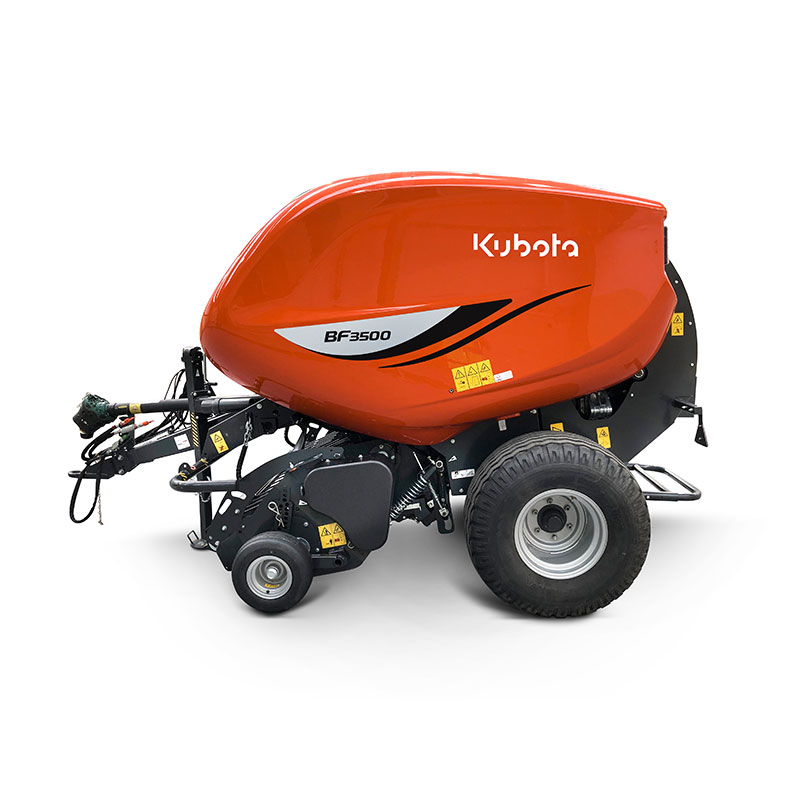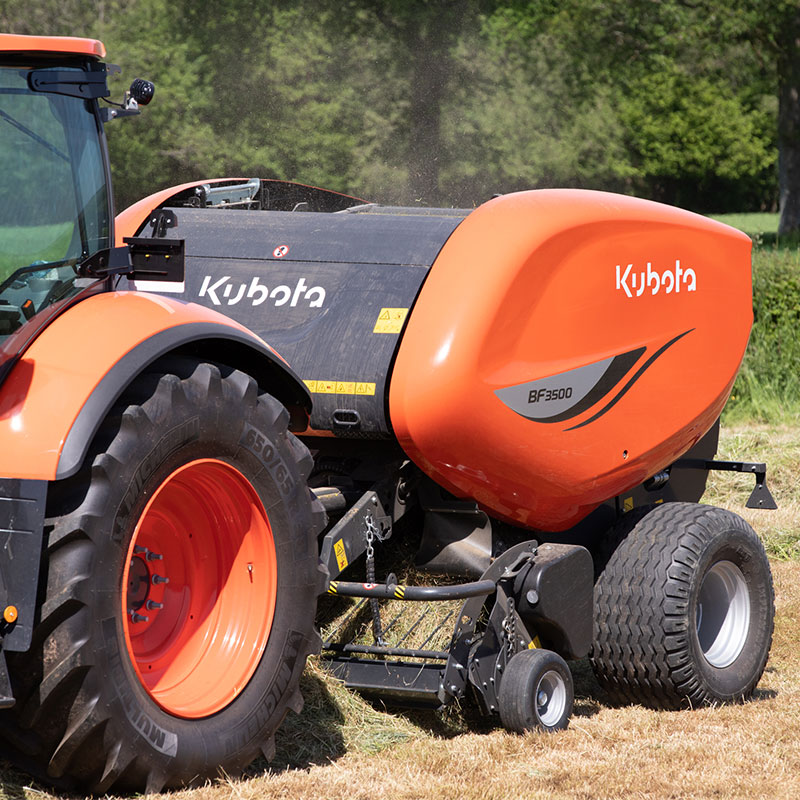 High Performance Fixed Chamber Baler 
Full roller fixed chamber baler with a bale diameter of 1.25m
Kubota BF3500 is the specialist baler for heavy silage conditions. The bale chamber is formed by 18 ribbed profile rollers which ensures maximum bale density and superb bale rotation in all conditions, while power requirement is also kept to a minimum for more efficient operation.
The Advantages:
New 2.3m extra wide low profile pick-up equipped with twin cam tracks and five tine bars.
New SuperCut 15 knife pre-chopping system
Parallelogram Drop Floor system for faster unblocking.
Fixed chamber with 18 ribbed rollers for high-density bales.
PowerBind net wrap system
Simple and intuitive control with the Focus 3 terminal.
Technical specifications
| | | | |
| --- | --- | --- | --- |
| Model | Bale Diameter | Intake System | Binding |
| BF3500 | 1.23 x 1.25m | SuperCut 15 | Net |